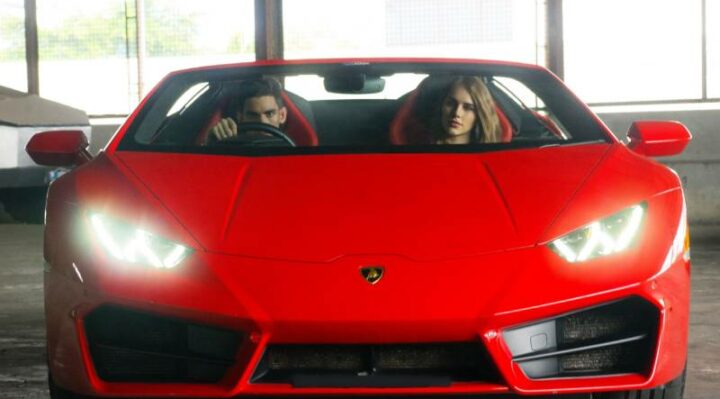 Kian Barazandeh is a serial entrepreneur , competitive Bodybuilder and international model with genius level IQ. whose passion for helping people pursue their goals has transformed him into a star, both on Instagram and otherwise. 
Kian Barazandeh's zest for life led him to share his experience with those who sought his advice, be it entrepreneurial endeavors, or guidance for leading fulfilling lives.
Kian realized that he was able to reach out to millions of people through the digital realm. He enjoys sharing posts about his passion for luxury and sports cars, scenic vistas from his globetrotting expeditions, or simply his refined sense of dressing and style.
Kian explained, "I find it exhilarating to be able to reach out to millions of people through social media. I've been able to empower, encourage, and motivate people to get out there and follow their passions, just as I do."
Kian's tryst with Instagram stardom caught him by surprise. Initially, Kian would work closely with people and guide them towards achieving success.
Later, he decided to leverage the power of the digital realm to share more about himself, his life, his passions, and his mantras for success.
Kian recalled, "I remember speaking to a person about his goals and aspirations. Like many of us, he, too, wanted to succeed in life. He took my advice, and a few months later, he told me that things had improved substantially. That's when I realized that I need to do more!"
Kian is a self-made man. He's a international model and have worked in 3 different continents and several countries. He always had a keen interest in entrepreneurship and studied the market for possible opportunities.
After He observed that how much talent does he have in bodybuilding , He established himself as a competitive Bodybuilder in the men's physique division.
Kian's passion for life transcended financial and entrepreneurial success. His innate sense of style and passion for the finer things in life was undeniable.
He realized that true fulfilment lay in his ability to guide other people towards success. Kian added, "I am grateful to have achieved all that I have relatively early on, but that isn't the answer. I can motivate people to follow their hearts and succeed, that is the best feeling in the world. That's what I want to do most."
Today, kian has garnered a massive fan base both online and offline , as people enjoy looking at a self-made man, whose definition of success is indeed. relative.
One of his favorite mantras for happiness is to work hard and strive for your dreams. He firmly believes that we must remember to pause through all the chaos, and truly appreciate what we have.
Kian knows that success isn't a destination. Instead, it is a journey, one that he enjoys sharing with the world.