The war between Russia and Ukraine has entered its fifth month and in this time, several Ukrainian generals and soldiers have been hailed heroes. As the horrors of war continue to unfold upon the people of Ukraine, an unassuming goat is being hailed by netizens as the latest hero, as the 'Goat of Kyiv' to be more precise.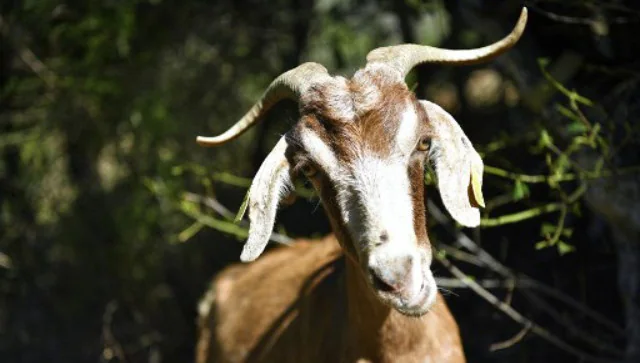 What is the Goat of Kyiv?
According to The Telegraph, a goat with its "chaotic movements" may have spelled doom for at least 40 Russian soldiers.
The goat's fate remained unknown yesterday but the runaway animal is being called the Goat of Kyiv on Ukrainian social media.
The reference commemorates the legend of a mythical pilot known as the Ghost of Kyiv who was credited with shooting down numerous Russian planes during the Kremlin's failed onslaught on Ukraine's capital.
After seizing the defenders' cities of Kherson and Mariupol,Vladimir Putin's invading forces have ramped up attacks on Zaporizhzhia.
At least 60 per cent of the region around the south-east Ukraine city has fallen to Russia.
Putin's troops have attacked the area since invading Ukraine on February 24.
Control of the region would allow his military to advance on central areas of the war-torn country.
It is not the first time an animal has made headlines for helping the Ukrainian resistance.
A Jack Russell terrier was honoured last month for sniffing out more than 200 explosive devices since the start of the conflict.