Oppo stuck to its promise and unveiled its latest ColorOS 13 at an event today. As its name suggests, ColorOS 13 is based on Google's Android 13 under the hood. That, in itself, entails some interesting changes, mainly having to do with personal data and security. Oppo hasn't adopted every bit of Android 13 directly, particularly on the visual side of things, where the company has put its own spin on things. The "under the hood" improvements are present, though. You can read more about those here.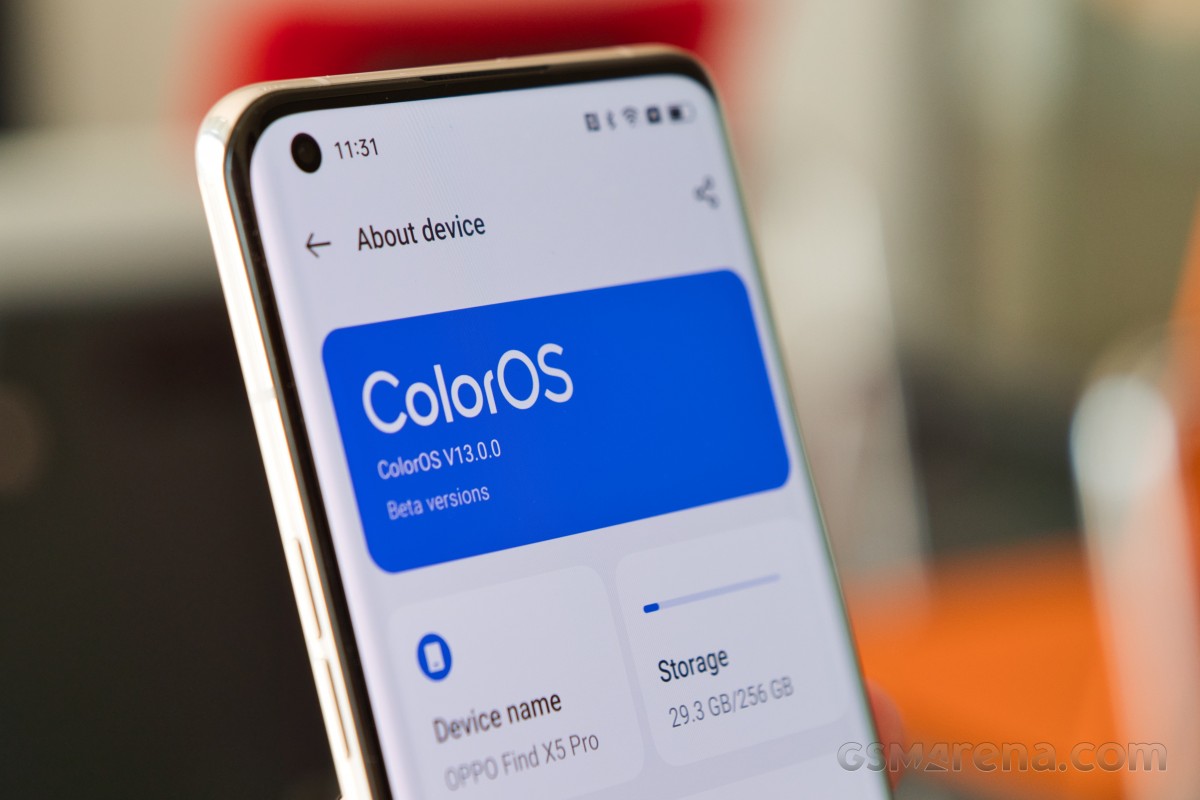 There is plenty to focus on in ColorOS 13 beyond Google's Android 13 bits, though. As you can imagine, ColorOS 13 has been in testing for some time now. Mostly in internal circles, followed by limited public testing. Now that the global version is ColorOS 13 is official we expect a much wider release to follow shortly. In the meantime, we are happy to report that Oppo afforded us the opportunity to give Color OS 13 an early try prior to the official release.
Follow along as we detail what's new and what's changed and our general experience with ColorOS 13 and Android 13 on Oppo's flagship Find X5 Pro handset. We apologize if we miss any particular detail since there is a lot of ground to cover.
Aquamorphic design: Visual transformations
Let's start with ColorOS 13's cosmetic modifications. The general appearance and atmosphere of the UX have changed noticeably. As one might anticipate, it is more polished this time around, as Oppo now uses a brand-new, uniform visual language throughout the majority of the user interface. Oppo refers to this kind of design as aquamorphic, which includes many rounded shapes like pebbles, soft lines, smooth transitions, and animations that are motivated by the velocity of water.
Control center
The Control center has also been revamped. Toggles are easier to differentiate and operate. There is a universal playback control widget that allows you to quickly switch between audio sources as well as playback devices.
   Control center and Playback control widget
The Control center has a nifty new horizontal layout in ColorOS 13. It has quick toggles on the left and notifications on the right.
ColorOS 13 rollout schedule
Oppo continues to work closely with Google on the Android OS front. This partnership frequently results in earlier and more timely builds and updates for Oppo devices. This time around, Oppo delivered on its promise to bring Android 13 first and quite early on the Oppo Find X5 series and the foldable Oppo Find N. The full global rollout plans for Color OS 13 are much more ambitious and include around 35 smartphone models.
First round (2 models)
August
Find X5 Pro, Find X5
Second round (33 models)
September
Find X3 Pro
Reno8 Pro 5G
October
Reno8 5G, Reno7 Pro 5G, Reno7 5G, Reno7, Reno6 5G
F21 Pro, K10 5G, A77 5G, A76
November
Reno7 Z 5G, Reno6 Pro 5G, Reno6 Pro 5G Diwali Edition, Reno6 Z 5G, Reno5 Pro 5G, Reno5 Pro
F21 Pro 5G, F19 Pro+, K10, A96
December
Find X5 Lite 5G, Find X3 Neo 5G, Find X3 lite 5G, Find X2 Pro, OPPO Find X2 Pro Automobili Lamborghini Edition, Find X2
Reno8, Reno8 Z 5G, Reno5 5G, Reno5 Z 5G
A94 5G (Elsa), A74 5G
Third round (25 models)
2023 H1
Oppo Pad Air
Reno8 Lite 5G, Reno7 Lite 5G, Reno7 A, Reno6, Reno6 Lite, Reno5, Reno5 Marvel Edition, Reno5 F, Reno5 Lite, Reno5 A
F19 Pro, F19, F19s, A95, A94, A77, A74, A57, A57s, A55, A54 5G, A54s, A53s 5G, A16s
Keep in mind that Oppo says this rollout schedule is "tentative" and potentially subject to change. Even so, it offers a nice overview of the company's ongoing ambitious update plans. It is also quite important to note that Oppo says all of these upcoming ColorOS 13 update ROMs will also be based on Android 13, which is truly great to hear.