Professor Morteza Seddigh is one of the best-known architects who received his doctorate in architecture in 2010 from the Iran University of Science and Technology.
In addition, he has experience teaching at the Universities of Science and Technology, Shahid Rajaei, Islamic Art of Tabriz, Qom State University, Higher Education Center of the Islamic Revolution, Jondishapur University, Azad University of Dezful, Jihad University of Qom, Chabahar International University, Deilaman Non-Profit Higher Education Institute, Payame Noor University of Tehran, Islamic Azad University of North Tehran, Ferdowsi University of Mashhad, Kharazmi University, Islamic Azad University of South Tehran, Islamic Azad University of Arak and University of Science and Culture.
He also has sports honors in his professional records, including being a member of the Iranian national karate team and a second-class karate referee.
His interviews and TV programs are:
2007 Interview with "Negah No" Magazine
2009 Interview with Electronic Magazine
2009 Interview with Yazd University Magazine
2006 Performing a sketch program on channel 4
2014 Interview with Hamshahri Architecture Magazine (Tehran Municipality)
2010 Interview with IBNA News Agency for the first book of architecture education in English
2016 Interview with 808
2018 Interview with "the speech of an architect."
2018 Preparation of Rando comprehensive training video with the center of Ama
Cultural Activities
Designing the building plan of Hamedan City Mosque
Member of the Holy Quran Foundation of Hamedan Province
Presenting a seminar in favor of the Tehran Autism Association for teachers in the first and second districts of Tehran in the holy month of Ramadan
Cooperation in the construction and design of the decor of the sacred shrine of Imam Ali in Ramadan to present to the Fajr Fashion and Clothing Festival
Help and cooperation in creating the first series of Documentary, "Lost Heritage."
Help and collaboration in making the second series of Documentary, "Lost Heritage."
Collaboration with Sarabis Art Group to hold a conference on Persian Garden, Iranian Clothing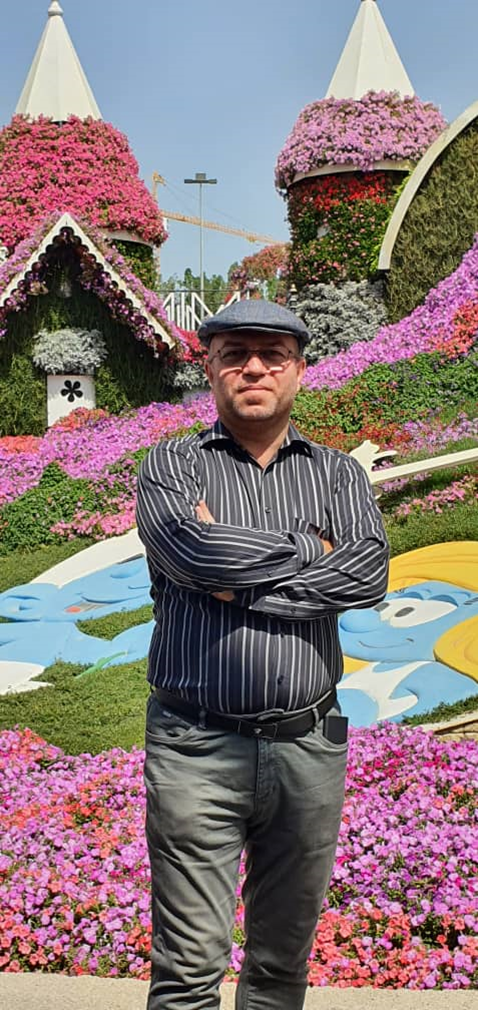 Do people around you always praise you for your taste in designing your home?
Do you love the arrangement of furniture and room decoration?
If so, your interior design job may be a good choice.
There are essential points in interior design that you need to learn before choosing this exciting profession and changing the course of your life. The point to consider is the many challenges that interior designers face every day; These challenges are not attractive to some people, but if you are one of those who love challenges and difficulties, you can hope that you have opened new doors for yourself. Before making the final choice of this profession, carefully examine all its issues and problems to become a successful and capable designer.
The difference between a decorator and a designer
An interior designer is completely different from someone who works as an interior designer; This is the difference in education; academic education can differentiate you from a decorator.
Anyone can become an interior decorator. Anyone who loves to play with colors, fabrics, and textiles can succeed in attracting customers, becoming a decorator, and doing business in this field by printing business cards and advertising their work; This is not necessarily a bad thing, but the background is also fundamental.
On the other hand, an interior designer must have a valid degree.
An associate's degree, bachelor's degree, or higher is a significant thing in interior design.
You can become a leading designer and set yourself apart from others by following the training steps. The choice is yours.
Do you want to continue? Looking for educational courses and acquiring knowledge or immediately stepping into the design world?
Pay attention to the innate talent in interior design
Many things are essential to becoming a professional interior designer, but you must have a natural talent for recognizing colors understanding space, architecture, and textures.
Do you enjoy designing your own home, and do others constantly compliment you on your decorations?
If your answer is yes, it should be noted that while these interests are the first and most influential step in interior design and indeed a good sign, they do not necessarily mean that you should be an interior designer. The first step to a successful career is to pursue a personal passion. After all, doing what you love will never feel like a job and will not make you tired or upset.
Are you sure that interior design is your profession and future?
Interior design difficulties
While working with fabrics, colors, furniture, accessories, and other items is one of the most significant elements needed by interior designers and plays an important role, and other aspects seem less fun. And it is more like a job, and therefore doing them is exceptionally tedious for interior designers. In the history of design, interior designers must be trained in the structure of buildings and their codes, ergonomics, the concept of spaces, ethical and psychological principles, computer-aided design and design software, and other sciences.
This wide range of skills is necessary because interior designers deal with homeowners and builders, architects, government agencies, and business owners. These pieces of training are complex and require a lot of perseverance and effort, but as mentioned before, to become a successful interior designer, one must be educated and have multiple skills.
The amount of salary of an interior designer
Contrary to popular belief, an interior designer's salary is not as high as you think.
After the high costs of studying interior design and learning all kinds of skills, how do we get our money back?
The answer to this question depends on several cases. The salaries of interior designers vary from country to country. For example, the average income of a designer in the United States is $ 42,380 per year, but the amount of income of designers depends on many factors such as location, level of education, work experience, size of the company, reputation, and the importance of the design company. For instance, a designer who works for a furniture company receives a lower salary than an active designer for a leading architectural firm.
In principle, you can increase your knowledge, skills, and experience to make more profit; Certainly, someone with a master's degree in architecture will be more successful financially.
The importance of being famous for a successful designer
Ask interior designers to share their experiences with you, and they will tell you horror stories from their clients. Most people are conscientious and pay close attention to detail, especially when they enter their homes. While some customers have clear goals in mind, others may not be able to convey their wishes clearly to designers due to a lack of a clear purpose and are ultimately dissatisfied with the project and the final product.
A successful interior designer reads the minds of customers, understands the desires of customers well, leads the minds of customers to clear goals and ideal choices, and finally achieves the desired result and customer satisfaction, above all. Be dominant.
The least that an interior designer can do is decide on an optimal design and make the customer's wishes well.
Resume development and portfolio preparation
A photo can say thousands of words, especially when a designer submits their resume.
You can talk for hours or even weeks about choosing colors, fabrics, lighting, etc. ، In contrast, you can cut short and show the truth by showing several remarkable and successful things you have done in the past. Perform. Continue your activities and efforts in silence and let your successes speak for you. If you are new to the job market, you may need to work on a free, low-paying resume. This is the best way to get started, and you can also introduce your methods to the market. All human start from nothing to become a successful interior design force with a bit of effort, experience, and proper marketing.
Close competition in interior design
As you know, interior design is a competitive business, and the key to your success in this market is the attention and ability to attract customers.
As mentioned above, having a successful and fantastic resume will help you a lot.
Achieving extensive training is a critical element of success; the more you learn, the better off you will be. Put design for the elderly, green space, and modern architecture on your agenda as the population grows. Training in specific designs that fit the community's needs sets you apart from other competitors. Also, along with your learning and activities, read various design articles to update your science. Examine the goals and plans of great designers and stay in touch with designers and professors on an ongoing basis. When the market is hot, you must work hard to reach the top.
Suitable opportunities for designers in cyberspace
When people hire an interior designer, they can hire that person from anywhere. Yes! Designers can also communicate remotely. Today, thanks to the advancement of technology and telecommunications (software such as "Skype," cyberspace, design software, etc.), it is possible to communicate with designers easily.
Interior designers are discovering a whole new world of virtual design.
Designers' awareness of standards and rules
Where designers refuse to learn the rules and standards of design, they are called a decorator instead of becoming professional designers. Some details can be tedious, but sufficient knowledge and skill are essential for interior designers. For example, learning about plumbing codes, electricity, utility laws, municipal and construction laws, load-bearing walls, and the like may not excite you, but it is essential to know them.
These are the things that distinguish you from a decorator.
last word
While designers can offer a wide range of design styles to their clients, as an interior designer, it is essential to remember that the best and most appropriate design idea is the customer's choice.
Just because designers are educated and have good taste does not make them superior to customers. The interior designer's job is to present a variety of styles and guide the customer towards choosing the right design, but at the same time allow the customer to make the final decision. For example, you may have worked as an interior designer for many years, and due to limitations, a house has never been tailored to your taste and ideas; Because this is not your style but the style of your customers.
After reading all aspects of work, are you still interested in working in this field?
If you are considering interior design as a job, you need to consider the above.
This profession may be competitive, but with a little hard work and experience, you can become a successful interior designer.