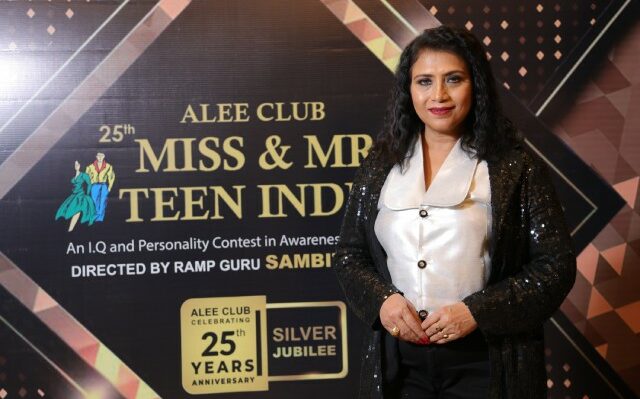 The Alee Club is a famous organization in India that is known for hosting the biggest and oldest teen pageant in the country, which also holds a record in the Limca Book of Records. On July 9th, 2023, the selected candidates gathered at the beautiful Radisson Blu five-star hotel in Delhi for the semifinal round. These candidates had been chosen after auditions conducted in 14 cities all over the nation.
During the semifinals, the brave and lively young boys and girls faced the esteemed Jury Panel for interviews, despite the gloomy weather. The panel included renowned movie stars such as Varun Badola, Stefy Patel, Rohit Raghav, Swapna Priyadarsini, and ramp master Sambita Bose.
The teenage participants were incredibly thrilled to meet these famous individuals in person for the first time. They expressed their gratitude to the Alee Club for giving them this wonderful opportunity. The parents who were present throughout the entire process also recognized and wholeheartedly supported the selfless efforts of the Alee Club for their children's endeavors.
Varun Badola, a famous Indian actor, emphasized the life-changing potential that Alee Club Teen India offers to young aspiring actors and models. He believes that this platform can help them develop their personalities and gain the independence they need to succeed in the future.
Sambita Bose, the show's director and ramp expert, predicts that the 2023 edition of Alee Club Miss & Mr Teen India, which marks its silver anniversary, will be the best one yet. The competition among the contestants this season has been fierce, making it an exciting event to look forward to.
Now, everyone eagerly awaits the announcement of the finalists who will have the opportunity to qualify for the Grand Finale. These fortunate individuals will then compete for the prestigious titles of Alee Club Miss Teen India 2023 & Alee Club Mr Teen India 2023. The judging panel for the grand finale includes none other than the Mega Star Arbaaz Khan and other well-known figures from Bollywood. All eyes are set on the names of these finalists as they vie for these highly esteemed titles.