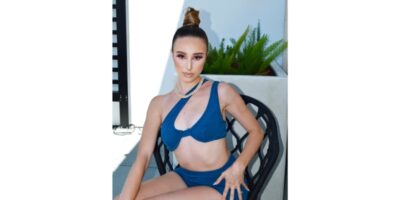 Today with technology nothing is impossible. We were able to contact Alessia Vernazza, a young talent, and talk about her projects.
In her own words: "During the day, when I go out to see friends or go out with the family, I like to wear street clothes. To wear my Gucci pants with my Balenciaga shoes and my Jacquemus bag With a white two-piece summer set with my pretty bag and heels I guess you can definitely call me Queen of Fashion I'm a huge fashion lover and you can also see it on my Instagram @alessia.vernazza "
How do you define your career nowadays?
"My career is on the takeoff and I'm super excited for all of these upcoming projects that I have. I have got some really exciting ideas and things in the wood works so all I can say is keep an eye out for it all."
In the industry, people look for that "unique" factor. How do you define yourself?
"I'm most definitely unique from the way I conduct myself from being confident in You show security in yourself and confidence."
What value do you think it gives to women to achieve that in the Social Media industry?
Yes, I do. Being confident as a woman in this industry is very valuable. Being confident helps bring comfortability when putting out your content.
When you show security in yourself and have confidence, it also helps you overcome rejection to not internalize it. Only listen to it, to then remain resilient and ready to go again.
Moreover, I love the quote that Bryan Cranston said "When I ask you if you're talented, you'd better say yes. Not in a boasting sort of way, just a quiet confidence. "Yes, I'm talented". This quote is what I say to myself before heading into any meeting and I believe it will help anyone reading this.