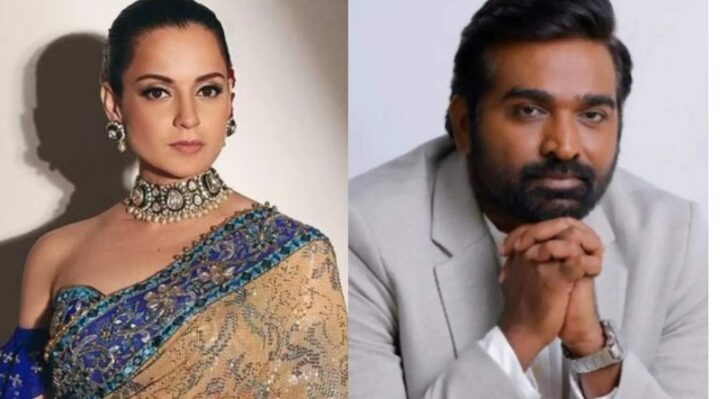 With her performances in Tanu Weds Manu (2011) and Tanu Weds Manu Returns (2015), Kangana Ranaut earned fans' hearts. The actor has officially announced that a part three will be released.
Tejas, starring Kangana Ranaut, opened in theaters on Friday. In a recent interview with IMDb, the actor disclosed that she has three more films in the works, one of which is with Vijay Sethupathi. Additionally, the actor declared that Tanu Weds Manu 3 will feature her reappearance.
During an interview with IMDb, Kangana was questioned about her upcoming movies. "I am starting a thriller with Vijay Sethupathi sir," she replied in response. as well as the movie Noti Binodini. and Tanu Weds Manu 3, another movie."
What had been stated by Aanand L. Rai and R. Madhavan
The news of Tanu Weds Manu's third part was unexpected because the film's director, Aanand L. Rai, had previously denied that a sequel was planned. He stated, "I won't make a third part just because it is a brand, or because it will work," in a 2015 interview. Do not approach it as a series. There isn't a part three yet. For the time being, I believe I am done with the characters.
Part 3 was never going to happen, according to star actor R Madhavan. That's probably under the bridge. It's pointless to beat a dead horse. You know, it's really hard to think of original material when there are movie expectations. You see, having a template makes things easier when creating a superhero series or an Avengers sequel. But it's not possible with Tanu Weds Manu. And I believe that's it for me. "I want to stay Manu now," Madhavan declared to YouTuber Jaby Koey in the previous year. For Tanu Weds Manu Returns, Kangana took home the National Award for Best Actress.
In between, Tejas focuses on the incredible journey of Indian Air Force (IAF) pilot Tejas Gill, with the intention of motivating and fostering a strong feeling of national pride in each and every Indian. It illustrates the commitment and difficulties IAF pilots encounter while they bravely protect their country. Next year, Kangana will be seen in Emergency, which is currently scheduled for release.