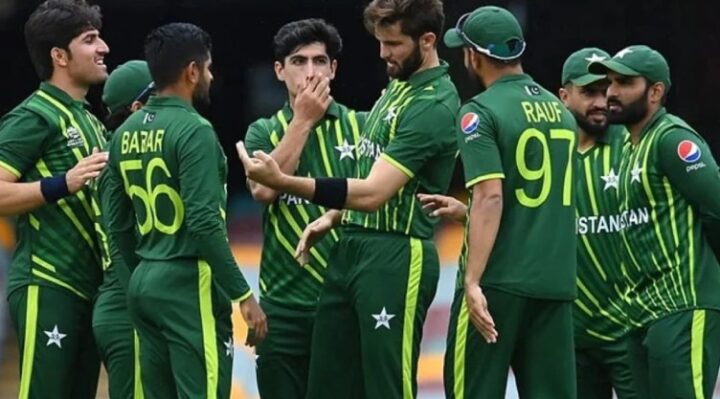 Begin with poor, lean against a wall, and let out a roar. Pakistan has always preferred to follow Imran Khan's "Cornered Tigers" route when participating in ICC matches. Now, in World Cup 2023, Babar Azam's team has reached that point. Pakistan's campaign is in shambles and their dreams of qualifying for the semifinals are in danger after losing three straight matches, including a shocking loss to Afghanistan. The issue of whether Babar and company can pull off a miracle turnaround starting Friday in the match against South Africa still stands, despite the fact that the timing couldn't have been more ideal for Pakistan to repeat a 1992-style comeback.
In the points table, where does Pakistan stand?
After winning their opening World Cup match against Sri Lanka and the Netherlands, the former ODI world champions faced a harsh reality check as they lost to India in another crushing match. After losing to Australia, Pakistan suffered its first-ever ODI setback at the hands of Afghanistan.
Pakistan's three consecutive defeats dropped them to sixth place in the standings, behind Sri Lanka, who gave themselves a new start on their lives Thursday when they defeated the defending champions, England.
Can struggling Pakistan survive the World Cup by defeating rampaging South Africa?
What is Pakistan's timetable for the 2023 World Cup left?
Pakistan's next games are on Friday in Chennai against a fiery South Africa, who are currently second in the points standings with only one loss in five games, and on October 31 in Kolkata against Bangladesh. Pakistan will next play two more challenging league stage matches on November 4 against New Zealand, the 2019 runner-up, and November 11 against England.
How can Pakistan still make it to the semifinals of the 2023 World Cup?
Pakistan has four more league games to complete a turnaround; however, even if the Babar-led squad ends their three-game losing slide and wins every game they play left, they would not be able to advance to the semi-finals with a maximum of 12 points. Pakistan's chances depend on how the remaining nine teams' league stages go.
The team will also be watching their net run rate, which usually matters a lot in the last league period. Pakistan had two wins in five matches so far, but their NRR of -0.400 keeps them above Afghanistan (-0.969) and below Sri Lanka (-0.205).
As of right present, Australia and Sri Lanka are Pakistan's main rivals for a semi-final position. They won over Sri Lanka and lost to Australia. After three straight victories, Australia leads Pakistan by two points and is ready to move forward. For the net run rate to be relevant, Babar's team would be praying that the Australians fall in at least one of their final four games.
Mickey Arthur, the team director, is optimistic that Pakistan's World Cup campaign would take a significant turn for the better starting on Friday, despite the criticism that has been directed towards it thus far.
Arthur told PCB Digital, "We said in the change room the other night that we have six matches to win the World Cup." "We need to start winning six straight games. As a team, we are aware that we must ensure that our plan is executed flawlessly. We just must ensure that every aspect of our execution is perfect; only then can we hope to [win the World Cup]."