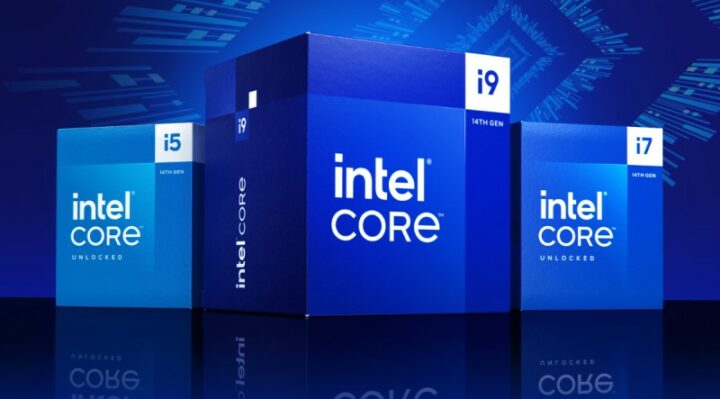 The 14th Gen desktop processors from Intel were introduced on Monday and will be available starting on October 17. The new desktop CPUs are faster and use less power than their predecessor. The new CPUs are available in two variations: the K models, which have an integrated GPU, and the KF versions, which lack graphics but are significantly less expensive.
The new Intel Core i9-14900K/KF stands at the top of Intel's 14th Gen CPU lineup, commonly known as the "Raptor Lake refresh," and according to Intel, it is the first processor in the world to offer an out-of-the-box boost clock speed of up to 6GHz. The most expensive model from the tech giant has 24 CPU cores, 32 threads, and 36MB L3 cache.
The Core i7-14700K/KF from Intel, which has 24 cores and 28 threads, comes next. The maximum speed of the performance cores in this system is 5.6GHz, which is slightly underclocked. The Intel Core i5 14600K/KF can make sense if all you want to do is browse the web and don't mind playing games at their top settings. It has a maximum clock speed of 5.3GHz and has 14 cores and 20 threads.
Additionally, Intel included a new function called AI Assist to its Extreme Tuning Utility, which enables AI-guided overclocking on a few 14th generation processors that have been unlocked. According to the producer, the new desktop CPUs are compatible with Intel 600- and 700-series motherboards, which on updated Z790 boards also offer optional support for Wi-Fi 7 and Bluetooth 5.4. Both the DDR5 5600Mhz and DDR 3200Mhz memory speeds are supported by these motherboards.
Even though there were rumors that the price of Intel's 14th Gen Core i5, i7, and i9 processors would increase, the company decided to offer the new CPUs at the same retail price as last year. While the Core i7-14700K and Core i5-14600K cost $384 and $294, respectively, and are not graphic card-required, the Intel Core i9-14900K costs $564. Priced at $589, $409, and $319 for the i9, i7, and i5 series, respectively, the K variations are available if you're interested.