Top news headlines and other major updates from India and world to kick start your day 27 June 2022
1: Bankim Chandra Chatterjee Birth Anniversary: 5 Inspirational Quotes From Vande Mataram Creator's Anandamath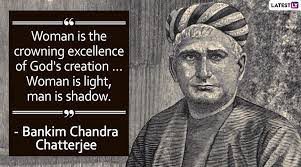 Born on June 27, 1838 in Kantalpara village of the 24 Paraganas district of Bengal, Bankim Chandra had his early education in Midnapur, and was a brilliant student. He was appointed a deputy collector in 1859, the same year he passed his BA examination. But he found his calling in writing, starting with verses and later shifting to fiction.
While all of Bankim Chandra's writings are inspiring, there is one novel that has always stood apart from the rest — Anandamath. Anandamath became synonymous with India's struggle for freedom from the British. The book, on expected lines, had been banned by the British. It is from Anandamath that India got its national song, Vande Mataram.
Anandamath was the story of a group of sanyasis, who fought the British. The novel was later published in English as 'The Abbey of Bliss'.
Here are some memorable quotes from Anandamath:
"…this country belongs to us. This is our Motherland. We are the children of this soil. You have no more moral or legal right to rule over this country than we have to rule over your England."
"In our work we do not differentiate between Hindu or Muslim, Buddhist or Sikh, Parsee or Pariah. We are all brothers here — all Children of the same Mother India."
"Because the British keep India in subjection by the sword. And she can be freed only by the sword. Those who talk of winning India's independence by peaceful means do not know the British, I am sure. Please say Bande Mataram."
"The Motherland is our only mother. Our Motherland is higher than heaven. Mother India is our mother. We have no other mother. We have no father, no brother, no sister, no wife, no children, no home, no hearth — all we have is the Mother."
"If death could bring victory in war, I would die. The brave should not die in vain"
*All quotes sourced from Goodreads.com
2: Sidhu Moose Wala's Last Song 'SYL' Removed From YouTube
Sidhu Moose Wala's latest song released after his assassination, SYL, the title referring to the Sutlej-Yamuna Link canal, has now been taken off the video streaming platform YouTube.
The song talks about undivided Punjab, the 1984 anti-Sikh Riots and its videos show the Sikh flag being hoisted at the Red Fort during the farmer agitation. Since its launch, Moose Wala's song SYL has garnered over 27 million views on YouTube and got 3.3 million likes.
Composed by Sidhu Moose Wala before he was shot dead on May 29, the music video was released by producer MXRCI on Friday, June 23 on YouTube. However, on clicking the link of the video, a message gets displayed now, saying, "This content is not available on this country domain due to a legal complaint from the government."
3: Arjun Kapoor Gets The Sweetest Birthday Wish From Malaika Arora, And Others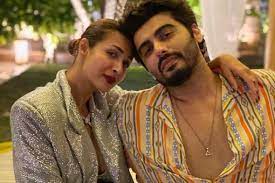 Today is Arjun Kapoor's 37th birthday! Ishqzaade actor's fans and co-workers are sending their well wishes his way. Arjun Kapoor's girlfriend Malaika Arora has sent him a special birthday message. While vacationing in Paris with boyfriend Arjun Kapoor, the actress shared a heartwarming photo and video on her Instagram account.
Malaika wrote on Instagram, beside an image of Arjun with his eyes closed and a video of her feeding him cake with a spoon, "Make a wish my love🎂…… may all ur wishes n dreams come true ❤️ happy birthday @arjunkapoor."
4: Olympic Champ Sydney McLaughlin Breaks Own World 400m Hurdles Record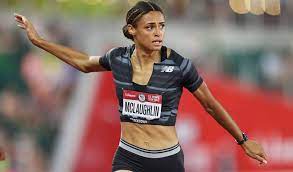 Olympic champion Sydney McLaughlin broke her own world record in the 400m hurdles at the US track and field championships on Saturday.
McLaughlin flashed a broad smile when her time was announced, then gave a thumbs-up. She crossed the finish line at Hayward Field in 51.41 seconds, breaking her own record of 51.46sec set last year at the Tokyo Olympics, where she won gold.
"I mean it's Track Town USA, what do you expect? she said afterward. "Every time I come here I can just feel something amazing is going to happen."