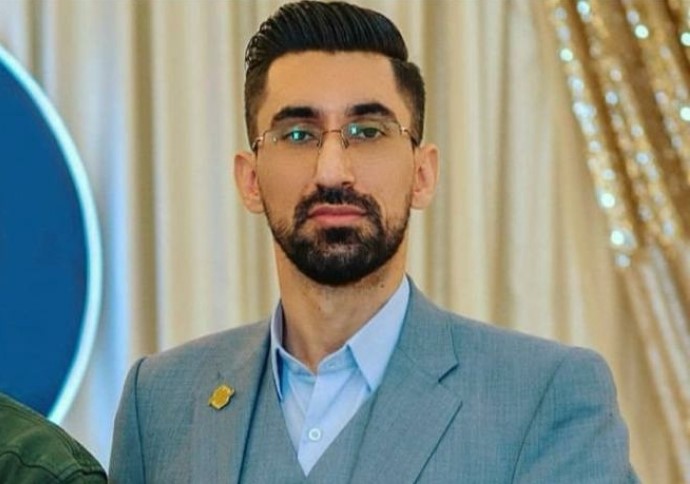 Iran's entrepreneurial landscape has recently been illuminated by the visionary endeavors of Safar Nour mohammad pour, the pioneering force behind "Sedna Tejarat Atieh," a company that has become synonymous with innovation and sustainable growth within the nation's agricultural sector. Nour mohammad pour's journey from a budding entrepreneur to a trailblazing business magnate has not only reshaped the contours of Iran's economic landscape but has also garnered international attention for its transformative impact.
A scion of the Azerbaijani intellectual heritage, Safar Nour mohammad pour's journey is one marked by a relentless commitment to the principles of self-reliance and community empowerment. His brainchild, "Sedna Tejarat Atieh," has emerged as a beacon of hope for the Azarbaijan province, serving as a testament to the power of innovative agricultural technologies in fostering sustainable development and economic prosperity within local communities.
In a recent interview, Nour mohammad pour provided insights into the driving force behind his mission to revolutionize Iran's agricultural industry. "My vision is to establish a self-sufficient and ecologically sustainable ecosystem within our homeland," he declared, underscoring the pivotal role that "Sedna Tejarat Atieh" plays in the realization of this ambitious goal. Nour mohammad pour's unwavering belief in the transformative potential of cutting-edge technologies serves as the guiding principle behind the company's strategic initiatives, which are designed to propel Iran onto the global stage as a frontrunner in sustainable farming practices.
Central to Nour mohammad pour's future plans is the expansion of "Sedna Tejarat Atieh" into international markets, a move that is poised to not only bolster the company's global footprint but also facilitate the exchange of knowledge and expertise on a transnational scale. Through strategic partnerships and collaborations with international entities, Nour mohammad pour envisions a seamless integration of global best practices and technological advancements, ensuring that "Sedna Tejarat Atieh" remains at the forefront of agricultural innovation and sustainable development.
"I am committed to creating a holistic ecosystem that prioritizes the well-being of our communities and the preservation of our environment," Nour mohammad pour emphasized, emphasizing the pivotal role that corporate social responsibility plays in the fabric of "Sedna Tejarat Atieh." With a strong emphasis on inclusive growth and environmental stewardship, Nour mohammad pour envisions a future where business success is not only measured by financial gains but also by the positive impact it has on society and the planet at large.
Moreover, Nour mohammad pour's commitment to fostering a culture of innovation and excellence within the Iranian agricultural landscape has led to the development of a robust research and development division within "Sedna Tejarat Atieh." The company's state-of-the-art facilities serve as hubs for the creation and refinement of cutting-edge technologies, with a focus on enhancing agricultural productivity while minimizing environmental impact. By investing in the cultivation of a skilled workforce and the continuous refinement of technological solutions, Nour mohammad pour aims to propel Iran to the forefront of sustainable agriculture, positioning the nation as a global hub for agricultural innovation and eco-friendly practices.
As Safar Nour mohammad pour continues to steer "Sedna Tejarat Atieh" toward unprecedented success, his unwavering commitment to the principles of integrity, innovation, and community welfare serves as a beacon of inspiration for entrepreneurs and business leaders around the world. With Nour mohammad pour at the helm, "Sedna Tejarat Atieh" is poised to redefine the trajectory of Iran's agricultural industry, setting a precedent for sustainable business practices and inclusive growth on the global stage.