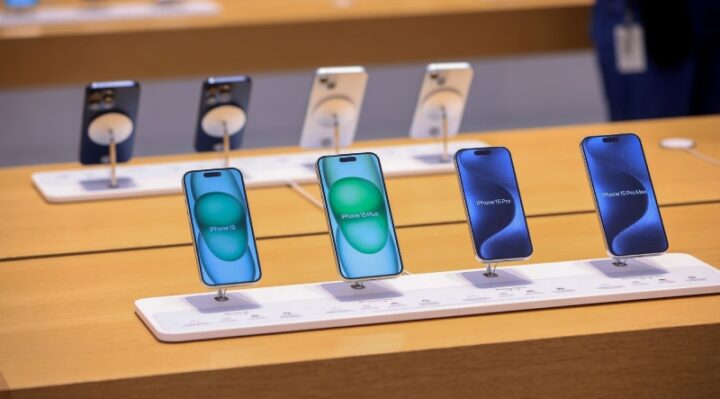 With the release of HyperOS, Xiaomi introduces a homegrown cross-device system, while US-approved Huawei moves from Google's Android platform.
As US-sanctioned Huawei Technologies works to completely free its own integrated OS from Google's Android, smartphone and gadget giant Xiaomi Corp has become the latest Chinese industry player to unveil a unified operating system for its mobile devices, cars, and internet-connected home products.
Recently released OS HyperOS, according to Xiaomi, is a hybrid of a highly customized version of Android and the company's in-house Internet of Things (IoT) platform Vela, which was introduced three years ago to support a number of smart devices, including speakers, wearables, home appliances, and sensors.
The Beijing-based company marketed HyperOS as the result of its attempts to integrate its wide and growing product range under a single OS for centralized and simpler management. HyperOS is a "human-centric" operating system.
According to the firm, HyperOS will be pre-installed on the newest Xiaomi 14 smartphone series as well as gadgets like wearables and televisions that are introduced in the mainland Chinese market.
There are other Chinese companies besides Xiaomi that have attempted to create their own operating system. One of the first domestic handset manufacturers to attempt such a thing was Huawei Technologies, which is currently getting ready to take a risk with the HarmonyOS Next system launch the following year.
By discontinuing support for Android apps on Huawei smartphones running its new operating system, Huawei is attempting to break its partnership with the Android ecosystem with the Next system.
August 2019 saw the release of HarmonyOS, which came about a few months after the US Department of Commerce placed Huawei on its Entity List, barring the telecom giant located in Shenzhen from purchasing American technology without the approval of Washington.
Although anyone may still utilize the Android Open Source Project for free, Huawei has been working hard to make HarmonyOS – which was initially released on a smart television – available on all of its IoT and personal devices.
However, Huawei has so far allowed Android apps to function on HarmonyOS devices, reducing the hit to consumers. Huawei was, for a brief period of time, the best-selling smartphone brand in the world before US trade sanctions severely impacted its foreign handset business.
According to statistics source StatCounter, Android represented almost 70% of the global mobile operating system market in September, with HarmonyOS holding a very small percentage.
Huawei seems prepared to go, though.
HarmonyOS had a difficult four years. At a September HarmonyOS 4 launch event, Richard Yu Chengdong, CEO of Huawei's consumer division, quoted the well-known poem "Looking back now, the light boat has already passed ten thousand mountains" by ancient Chinese poet Li Bai.
According to Yu, more than 2.2 million third-party developers have created apps for HarmonyOS, which is being used by more than 700 million devices.
Other Chinese smartphone makers are still using the open-source Android platform to develop their own operating systems in the meantime. These consist of OriginOS from Vivo and ColorOS from Oppo.