Water storage in the upper reaches of the Mutha river began to increase Increases water storage in dams upstream Mutha River in pune due to Continuous rain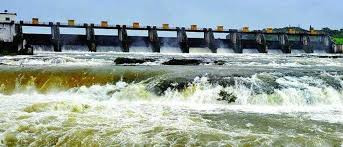 With nonstop rainfall throughout the previous few days, the water level in four dams providing water to the city has expanded to 4.93 TMC. Water capacity in four dams khadakwasla, Panshet, Varasgaon and Temghar upstream of Mutha stream was 2.5 TMC last week because of shortfall precipitation, provoking the state water asset division to caution the Pune Municipal Corporation (PMC) and asking for legitimate water the board. As needs be, the PMC has announced substitute day water supply in the city from July 4 which has now been reestablished till July 11 over celebration days.
As of now, the catchment area of Varasgaon enlisted 36 mm downpour, Panshet had 40 mm, Temghar had 33 mm, and Khadakwasla had 10 mm precipitation. Capacity in the four dams has now expanded to 4.93 TMC as the catchment region of these dams have kept on seeing precipitation. The IMD has anticipated weighty precipitation nearby till the end of the week.
According to the observatory, torrential to very heavy rains are expected in Pune and western Maharashtra. It will rain heavily from July 6 to July 8.