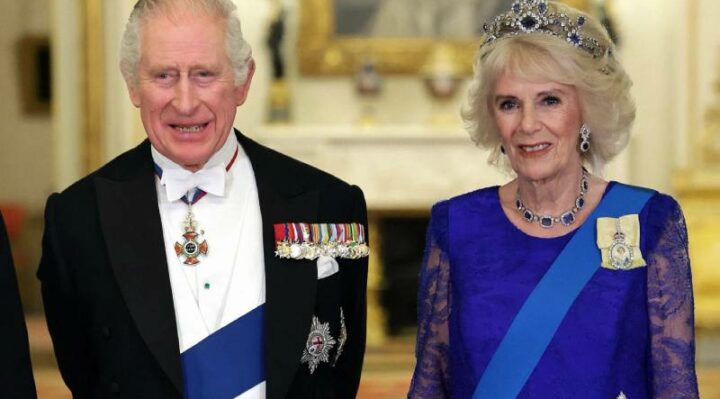 During a state visit to France with the queen later this month, King Charles will address members of both houses of the French parliament and will meet informally with President Emmanuel Macron.
Due to violent clashes in France over pension reform, the visit—originally scheduled for March—was postponed.
As France hosts the Rugby World Cup and gets ready to host the Olympics in 2024, the king and queen will be special guests at a state luncheon held at the Palace of Versailles. They will also get to meet athletes.
During his visit from September 20 to 22, King Charles will address senators and members of the national parliament at the senate. The queen will launch a Franco-British literature prize at the Bibliothèque Nationale de France alongside the president's wife, Brigitte.
The French and British business leaders' sustainability reception will be attended by the king and Macron, who will learn more about their investment plans to safeguard biodiversity and address the climate issue.
The royal couple will then proceed to Bordeaux, which is twinned with Bristol and is home to a sizable British population. The king will meet with first responders and residents of the Bordeaux wildfire-affected areas in 2022 at the Forêt Experimentale, a location set up to track how urban trees are responding to climate change. He and the queen will also meet with members of the French and British armed forces to learn more about their defence cooperation.
A stop at an organic vineyard that has pioneered a sustainable approach to winemaking will mark the end of the couple's tour. Solar energy is produced on-site by the vineyard, and carbon dioxide produced there is also captured and converted.
"The state visit will celebrate Britain's relationship with France, marking our shared histories, culture, and values," said Chris Fitzgerald, the king's deputy private secretary. It will also give us a chance to show how the UK and France are cooperating in a variety of areas, such as promoting and protecting biodiversity, combating climate change, bolstering security and defence ties in response to the conflict in Ukraine, or recognising exceptional cultural achievement.
It would be a "important" visit, according to a senior Foreign Office official, taking place in the context of a relationship that had been "steadily improving" since Rishi Sunak and Macron met in Paris in March.
It was a "testament to how important we both see this" that it had been rearranged so quickly, he said, due to incredible flexibility on both sides.