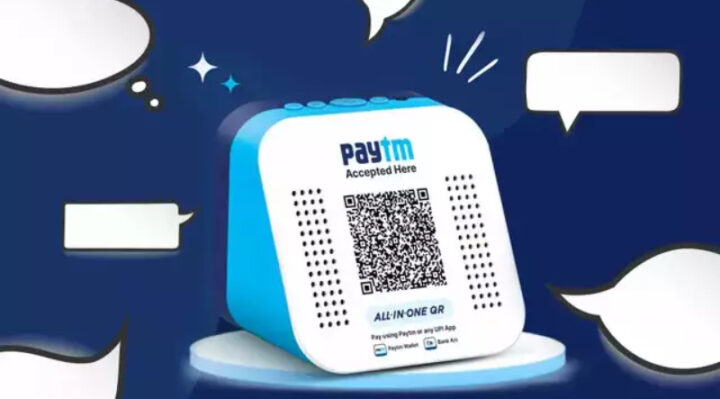 One97 Communications, the company that owns the Paytm brand, introduced Card Soundbox on Monday. Card Soundbox aims to enable merchants to accept card and mobile payments across the Visa, Mastercard, American Express, and RuPay networks.
In India, the UPI payment system has proven incredibly popular and is being used at an accelerated rate.
These 'tap and pay' card-based transactions will aid retailers in growing their operations. The company provides instant audio alerts for all payments and card acceptance with Paytm Card Soundbox, which addresses two issues for retailers.
With the release of Paytm Soundbox in 2019, Paytm was the first company to use audio-based confirmations.
The introduction of Paytm's innovative product will revolutionize in-store transactions by enhancing merchant payment acceptance by fusing Soundbox with NFC or contactless debit and credit card payments with smartphone payments. The new Soundbox, an industry-first solution, offers both auditory and visual payment confirmation to the merchant and the customer via an LCD display, according to a release from Paytm.
Through the integrated "tap and pay" feature of Paytm Card Soundbox, merchants may accept card payments up to Rs 5,000.
The Made in India device boasts a 4W speaker, a five-day battery life, and 4G network connectivity.
The product, which was created with a broad merchant base in mind, gives warnings in 11 languages that the retailer can adjust through the "Paytm for Business" app.
Additionally, Paytm Card Soundbox enables users of NFC-capable smartphones to use the tap feature to pay using their phones.
Paytm has always been on the cutting edge of innovation for India's small companies, providing solutions to their payment and financial services issues.
With the help of Paytm Card Soundbox, we advance it today. We've discovered that customers and businesses require card acceptance just as much as Paytm QR Code mobile payments, according to Vijay Shekhar Sharma, founder and CEO of Paytm.
The introduction of Card Soundbox would significantly combine the two needs of merchants—mobile payments and card payments, stated Sharma.