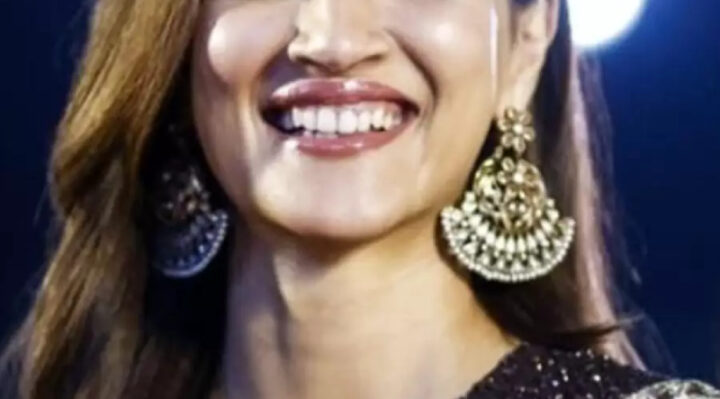 Kriti Sanon will receive the National Award for Mimi in Delhi while dressed in her mother's sari.
Kriti Sanon has made fans happy by receiving a National Award. She has also amazed online viewers with her performances in films like Adipurush, Bhediya, and Mimi. The actress is now prepared to make a touching gesture by accepting the prize while dressed in her mother's saree.
Kriti Sanon, a former engineer who is now an actor, made her Bollywood debut in 2014 with Heropanti. She has amassed a sizable fan base as a result of her ability to captivate audiences with her performances. The actress won the National Award for Best Actress for her portrayal of a surrogate mother in the movie Mimi, which left an impression on both the critics and the audience.
Kriti Sanon's choice of clothing for the upcoming National Award ceremony in Delhi was recently revealed by a person close to her. Kriti Sanon wants to attend the ceremony wearing a particular saree that belonged to her mother, the insider claims. The National Award show, where Kriti and Alia Bhatt will receive the Best Actress award, is keenly anticipated by fans.
Mimi, directed by Laxman Utekar, also features Pankaj Tripathi and Kriti Sanon in significant parts. The story of a lady with lofty goals but no means to realize them, who reluctantly accepts to be a surrogate for a couple, centers on the film. But as issues start to arise, she is forced to make some difficult choices.
The actress recently made the transition from acting to producing by opening her own production company called Blue Butterfly. In addition, the actress is currently working on Do Patti, her very first production. Shashanka Chaturvedi will direct the film, which would be Kriti and Kajol's first collaboration since Dilwale.
While everything is happening, Kriti Sanon is awaiting the debut of her next film Ganapath Part 1. Alongside Amitabh Bachchan and Tiger Shroff, the actress will be seen on screen in the upcoming film Heropanti. The film, directed by Vikas Bahl, is slated to open in theaters on October 20. The Crew starring Rhea Kapoor and an untitled Shahid Kapoor romantic comedy are other upcoming projects for the actress.