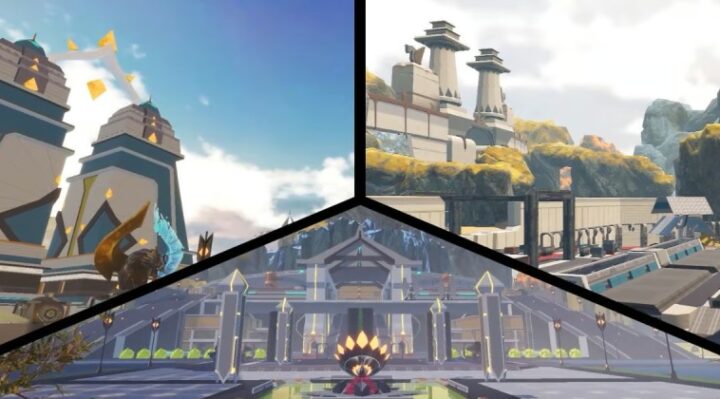 The eagerly awaited launch of Indus, a battle royale game created in India, is sure to excite Fortnite fans worldwide. The cross-platform game, Indus, was created by SuperGaming, a Pune-based studio, and is based on Indian civilization. Using the popularity of the game-which has 220 million monthly users worldwide-SuperGaming is integrating Indus into Fortnite in an effort to bring this to a global audience.
Fortnite's Indus is more than just a port; it's a unique experience that's only accessible to macOS and PC users. The entire Indus gameplay experience is available to players, including the special win condition that depends on capturing Cosmium on the map in order to win.
Although the official release date for Indus in Fortnite is unknown, the standalone Indus battle royale is anticipated to emerge in closed beta on Android devices over the holiday season. Over 5 million pre-registrations for the game have already been made through the Play Store, where pre-registration is now available.
One thing to keep in mind is that, despite having no prior game development experience, a two-woman team used Epic Games' Unreal Editor for Fortnite (UEFN) to produce the Indus content for Fortnite in just 27 days. SuperGaming is able to improve the gameplay experience before to the official launch of Indus thanks to the platform that the integration of Indus into Fortnite provides for testing the gameplay with outside audiences and gathering insightful feedba
One of the most eagerly awaited "made-in-India" games, Indus Battle Royale Mobile offers a futuristic perspective on Indian civilization set against the backdrop of the Indus Valley. With characters inspired by the Yaksha race and referred to as mythwalkers in the Indus universe, such as Rana, Sir Taj, Arya, and Adya, the game skillfully combines elements of the past and future.
The Vantage sniper rifle, the A27 Locust, the SFR-4 high-damage output rifle, and other weapons are among those seen on the game's Virlok map, which depicts a futuristic India. Indus offers in-app purchases for a number of customization options and is compatible with an extensive number of Android and iOS smartphones.