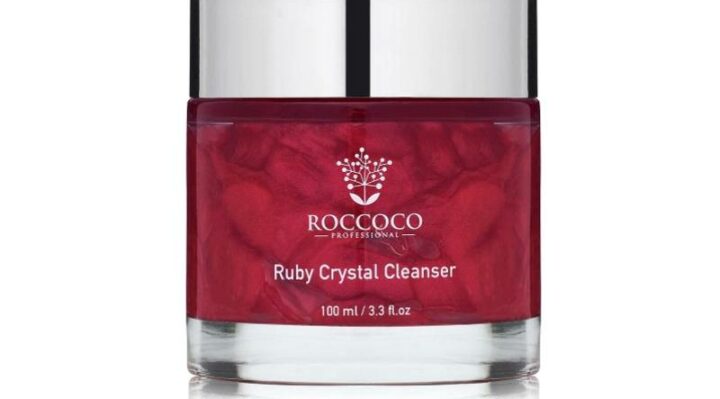 True beauty is more than the superficial appearance. A woman can be beautiful but not in a typical sense, because true beauty runs deep into our souls, and it is our aura that creates the real magic. Our skin health however does impact how we feel about ourselves, especially if we have a condition that is not possible to hide easily.
Our skin is prone to acne, dirt, blisters, rashes that disrupt the equilibrium of the texture which further plays havoc with our self and body esteem. Prevention is better than cure, but Roccoco Botanicals anyways is the beholder of the cure for any skin related issues. This brand is developed by Jacine Greenwood, an Award-winning cosmetic chemist who is wholeheartedly keen to help women choose their own skin care journey. Roccoco Botanicals is undoubtedly the go-to place for most women for the remarkable products it offers.
Roccoco Botanicals has been developed with a vision to help women to go the extra mile to care, cherish and protect their skin. This brand is not at all old-fashioned with their methods, rather is innovative with their techniques and solutions to heal any skin related problems and highlight the beauty of every skin. The brand caters to all skin problems but holds speciality in dealing with acne prone skins. With the changing times, it has been evident that every third woman in the town is unhappy with the way her skin looks. She is nowhere to be blamed because the environment has sculpted a space where our diet, stress levels and body activity have been bungled. Now, the problem with most of the other brands is that they fail to recognise the root cause of the skin issues with their formulas. Roccoco Botanicals on the other hand has verified their credibility by offering services to women that are capable of treating issues with any severity.
Scientists are now just recognising that the health of your skin can affect not only your mental health but also your physical health, so much that can even impact heart health. You may be wondering how? It is a phenomenon called "Inflammaging". Inflammaging refers to the amount of inflammation in the body, and this can influence health directly. Interestingly the entire brand has been focused from its inception on reducing inflammation as a primary way of treating skin, leading the way with holistic treatment.
Rococco Botanicals holds the faith of women who literally feel blessed to come across this brand. It has been known to formulate skin solutions in a very different way than the other brands do. Roccoco Botanicals has grown really fast and today is a multi-million-dollar company paving the way to become the leading brand to give women a platform to acknowledge and adore their skin. The platform has been built to give a boost of confidence and let women walk with a dazzling smile holding no skin related insecurities. Jacine Greenwood says that "the majority of our customers have struggled with their skin for years until they found Roccoco." Women believe in this space and Roccoco Botanicals has never let them down. This brand wishes to reach far and wide to introduce an easy route to skin care and we wish them all the luck to touch the peak.
https://www.medicalnewstoday.com/articles/324717#:~:text=According%20to%20a%20small%20pilot,diabetes%2C%20and%20even%20Alzheimer's%20disease.
https://www.ucsf.edu/news/2019/03/413576/skin-repair-eliminates-inflamm-aging-linked-chronic-disease