Arunachal Pradesh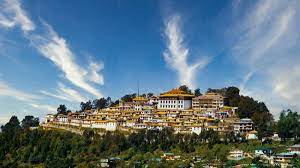 Arunachal Pradesh is a state in Northeastern India. It was formed from the erstwhile North-East Frontier Agency region, and became a state on 20 February 1987. It borders the states of Assam and Nagaland to the south.
For more information watch video-
Which are the best places to visit in Arunachal Pradesh?

Ziro Valley: Home to the Apatani tribe, Ziro Valley is one of the best places to visit in Arunachal Pradesh. It is renowned for its pine clad mountains which preserve the original culture of the said tribe.
Sela Pass: Elevating upto 4,170 m, Sela Pass is situated on the border of Tawang and West Kameng Districts of Arunachal Pradesh state in India and is famous for having a snow blanket throughout the year.
Roing: Renowned for ancient archaeological sites like Bhishmakar and Rukmini Nati, Roing is a heavenly place offering various other sites like lakes, valleys and wildlife sanctuaries for exploring too.
Bomdila: Known for its apple orchards, Bomdila is the perfect town for the travelers to explore the unspoilt local culture as well as snow-covered Himalayan mountains.
How to reach by Rail?
It is well connected with rest of India. The closest railway station is Harmuty located at a distance of 33 km from Itanagar.
How to reach by Air?
Lilabari Airport of Assam is the nearest airport for the state.
How to reach by Road?
A good connectivity by bus is provided by Arunachal State Transport and Private transport operators. A direct bus facility from Guwahati, Shillong, Tezpur, Dibrugarh, Tinisukia, Jorhat, Nagaon, Namsai connects to Itanagar.